Submitted by Marshall Walker on
Livr is a social networking application which requires users to fail a breathalyzer test before they are able to log in and connect with other inebriated members. The app promises to deliver "an online party at all times," and a mom-free experience (unless your mom is a drunk too) for drunk adults.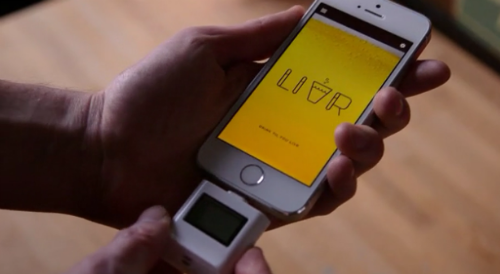 The app includes several features and social games for members to participate in. The Hot Spots section allows users to find the hottest hangouts by revealing the highest B.A.C. ratings of locations tagged by other members. Members can also stay at home and earn points by playing Truth or Dare, or use the Drunk Dial feature to randomly connect and chat with other drunk strangers.