Submitted by Fred Straker on
Photo Booth is a fun way to snap photos using the Mac iSight camera for OS X users. Several filter effects applied in real time have given countless photos the Photo Booth look. Now iPhone owners with jailbroken devices can install a port of Photo Booth to get these effects on the go.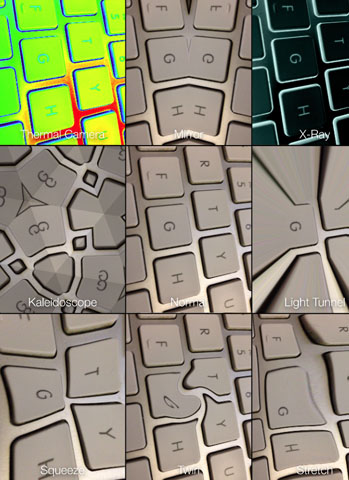 Once installed, the Photo Booth app icon is added to the home screen. Opening the app will present nine preview thumbnails updated in real time for each effect. The standards Thermal Camera, Mirror, X-Ray, Kaleidoscope, Light Tunnel, Squeeze, Twirl and Stretch surround a center panel dubbed Normal with no effect applied. Simply tap the effect of your choice to start the Photo Booth camera.