Submitted by Anders Batten on
Reebok quietly launched a new fitness app for Apple and Android devices. The idea of the app is to get people to break out of their normal workout routines and try something new. The Reebok Fitness app allows users to create their own exercise programs by choosing the length of time and the activities they want to do. Activities include training, running, dance, yoga and walking. Users also have access to to videos, demos and tips from world-class fitness experts.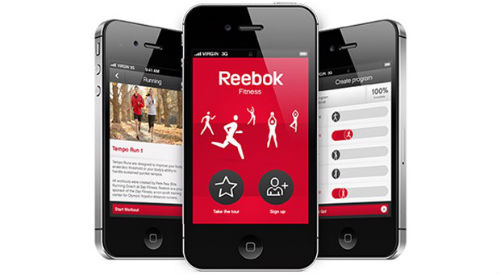 The app promises a "quick and simple" interface, and fun customized workout programs based on your favorite activities. The app also offers achievement breakdowns that you can share on your favorite social networking sites, calendar reminders for upcoming workouts, an archive of past achievements, and inspirational messages to keep you motivated.