Submitted by Sammy Snyder on
SlickWraps is offering 35% off its entire inventory at slickwraps.com. You can take advantage of this deal by using the promo code HOLIDAY during check out. The sale has already started and ends on December 17.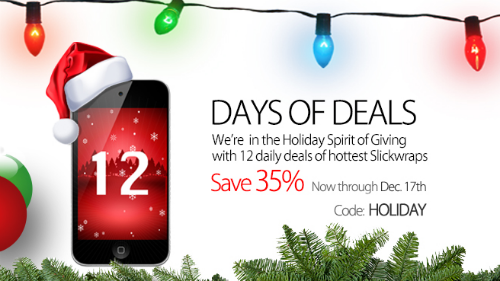 SlickWraps offers a wide variety of cases and screen protectors for the iPhone 4 or later and iPad 2 or later. The accessory makers promises their screen protectors will not bubble after being applied, and feature a full 360-degrees of protection. Other SlickWrap products include a series of glow in the dark iPhone wraps, carbon cases and leather cases.