Submitted by Bob Bhatnagar on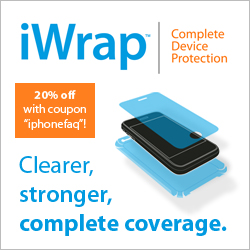 ZAGG is offering the invisibleSHIELD to fully protect the exterior of your new iPhone 3G S immediately. When the invisibleSHIELD was launched in 2007 we featured an in-depth review of the invisibleSHIELD for the iPhone and found it to be the best product of its kind.
As a long term user of the product myself, I can say the invisibleSHIELD continues to deliver on all of its promises. I've been using a front coverage invisibleSHIELD on the touchscreen of my iPhone 3G.
Application takes only a few minutes. After the product sets, the touch screen has a comfortable, soft texture and is protected from any and all scratches. After almost eight months, my invisibleSHIELD hasn't peeled off, cracked or otherwise shown any damage whatsoever.
The invisibleSHIELD is a clear, virtually indestructible film with nano-memory technology to protect your iPhone 3G S from scratches, wear and tear. The material was originally developed to protect high-speed helicopter blades from dirt and debris.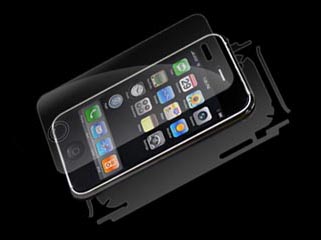 The
invisibleSHIELD
is only 0.2 mm thick, making it the slimmest iPhone 3G S skin or cover of its kind. The product will not leave any residue or marks if removed, and ZAGG stands behind a lifetime warranty should the
invisibleSHIELD
ever scratch or wear.
For more information read our review of the invisibleSHIELD and visit the ZAGG website to purchase your invisibleSHIELD before the new iPhone 3G S is released on June 19th. Full body coverage is $24.95. For front or back coverage alone, prices are $14.95 and $18.95 respectively.