Submitted by Bob Bhatnagar on
It's like Twitter and Apple had a baby. This is the motto of Daily Dash, a free jailbreak tweak with its own website and a slick design. Daily Dash is a Cydget add-on that displays the top three trends on Twitter based on your current location.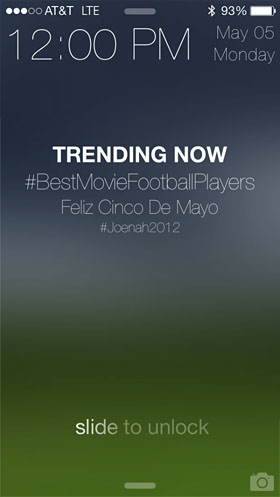 The layout is fluid, so the content looks like it was meant to be a part of iOS on any devices running iOS 7.x. The clock and date are redesigned, and the lock screen background is dimmed so that up to the minute trends can be displayed in the center. Daily Dash has no options or settings to configure.