Google Earth
I've recently noticed that my iPhone is starting to look like a Google billboard, and I'm starting to wonder if other iPhone owners are feeling the same way.
YouTube beat out Instagram as the most downloaded free app of the year, and Google Maps shot to the top of the charts after being downloaded over 10 million times in less than two days. Granted, YouTube and Google Maps were already popular apps people were used to using, and iPhone owners just wanted them back after Apple removed them with iOS 6. But if you're like me, and have traded in Siri for Google Search, and Safari for Google Chrome, you might feel like you're betraying Apple a little.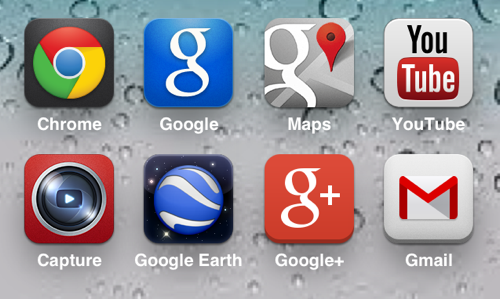 Then there are Gmail users and the social networking addicts who use Google+ along with Facebook and Twitter, and now Google is taking over our iPhone cameras with YouTube Capture. At this rate iPhone users are going to find themselves with more Google apps on their devices than stock Apple apps, or any other third party apps.
Apple plans to replace Google Maps with its own 3D mapping software when it releases iOS 6 this fall, but Google has beaten them to the punch by adding a new 3D view to its Google Earth app.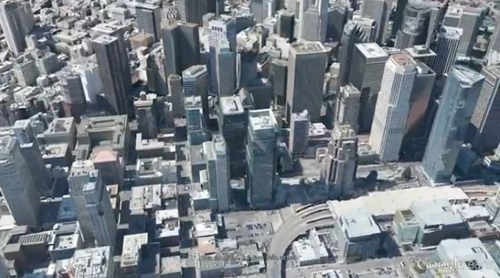 Verison 7.0 of Google Earth features 3D imagery for 14 regions including: Los Angeles, Boston, San Francisco, Geneva and Rome. Google plans to add additional 3D cities to the iOS and Android platforms in the coming weeks. Version 7.0 also allows you to explore various locations, historic landmarks and natural wonders with its new "Tour Guide" feature. The new 3D view is available for the iPhone 4S, iPad 2 and new iPad. You can download the app for free from the Apple App Store.