Submitted by Marshall Walker on
Google has finally released a new Maps app for the iPhone after the Apple Maps fiasco.
iPhone users have been clamoring for the return of Google Maps since the release of the iPhone 5 and iOS 6, when Apple replaced the app with its own mapping software. Apple Maps has been widely ridiculed for giving inaccurate information, and has even become the butt of many jokes after Australian police claimed it was dangerous.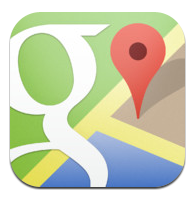 The new Google Maps features turn-by-turn navigation and the popular Street View and transit direction options missing from Apple Maps. David Pogue of The New York Times writes: "The brand-new, completely rethought design is slick, simple and coherent. Google admits that it's even better than Google Maps for Android phones, which has accommodated its evolving feature set mainly by piling on menus."
Google Maps is now available for free via the Apple App Store. It's optimized for the iPhone 5 and does work on the iPad, however, there is no official iPad version yet. Google Maps requires iOS 5.1 or later to work.