Submitted by Marshall Walker on
iOS 6 rumors are heating up now that the WWDC is about a month away. Here is what Apple is expected to unveil or at least preview at the event.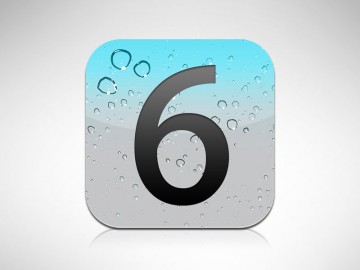 AllThingsD has confirmed an earlier report by 9to5Mac that claimed Apple would ditch Google Maps in favor for a new Maps app.
"Sources tell 9to5Mac that Apple will abandon Google's mapping backend in the next major iteration of iOS, replacing it with a brand new mapping application powered by Apple technology. We've independently confirmed that this is indeed the case. Sources describe the new Maps app as a forthcoming tent-pole feature of iOS that will, in the words of one, 'blow your head off.' " - John Paczkowski from AllThingsD
The Google Maps program has been running on iOS since 2007, but Apple acquired three mapping companies between 2009 and 2011. According to 9to5Mac, Apple is looking to drop Google Maps in favor of the the 3-D mapping tech it gained from the acquisition of C3 Technologies.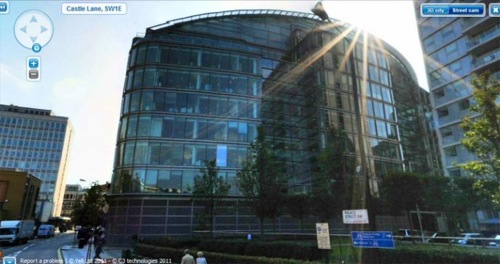 Here's C3 Technologies description of their own mapping technology:
"C3 Technologies is the leading provider of 3D mapping solutions, offering photo-realistic models of the world for search, navigation and geographic information systems. Since 2007 when it was spun out of the aerospace and defense company Saab AB, venture-backed C3 has redefined mapping by applying previously classified image processing technology to the development of 3D maps as a platform for new social and commercial applications. The Sweden-based company's automated software and advanced algorithms enable C3 to rapidly assemble extremely precise 3D models, and seamlessly integrate them with traditional 2D maps, satellite images, street level photography and user generated images, that together are forever changing how people use maps and explore the world."
TechCrunch's
MG Siegler also confirmed the Maps rumor, and added that "Siri APIs are another possibility."
"Siri APIs are another possibility. There have also been whispers about Siri for iPad finally coming. Specifically, I've been led to believe it's more of a UI issue than anything else. After all, Apple is using the technology for the Dictation functionality found on the new iPad."
Siegler also noted that Apple is working on re-vamping iTunes.
"It's believed (but far from confirmed) that Apple may be zeroing in on the major revamp they're after. And a part of that may be both Apple and the labels warming to a full-on Spotify competitor…"
The 2012 Worldwide Developers Conference will kick off on June 11 at the Moscone Center in San Francisco. All technical sessions will be available via the Apple Developer website for those who won't be able to attend.