Submitted by Marshall Walker on
Google rolled out updates for two of its more popular iOS apps on Wednesday. The Google Chrome browser now shows your entire browsing history, instead of just the most recently closed tabs. You can view your browsing history by tapping the new "History" tab under Settings. To clear your history, just tap the "Clear Browsing Data" bar at the bottom of the page. This will take you to the Privacy settings where you can delete your entire browsing history, cache or cookies. Other improvements to Chrome include better integration with other Google apps, data cost savings, and fullscreen for the iPad.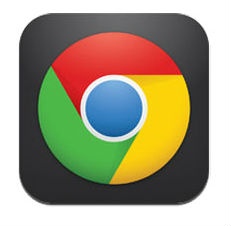 Google Maps also received a new look for the iPad, and the new Explore feature that Google has been championing for this update. Explore allows you to find specific locations like local places to eat, drink and shop. To use the new feature, just tap the search bar and then tap the the Explore card that pops up. You can then choose the category you want explore like Eat, Drink or Sleep. Each category also features a few subcategories for you to choose from. Other new features include live traffic updates and a simpler 5-star rating system.
Check out the complete changelogs for both Google iOS apps below.
Google Chrome Version 28.0.1500.12
• Interoperability with other Google Apps
• Option to open links for YouTube, Maps, G+ and Drive in the app instead of the browser.
• Enhancements to voice search
• Text-to-speech for all variations of English, Spanish, German, Italian, French, Japanese, and Korean.
• Toolbar controls are always available when using voice search
• Fullscreen on iPad
• Data cost savings
• Reduce data usage and speed up page load times. View data savings in Bandwidth Management settings. This feature is being rolled out and will be available to all users over time.
• Access to browser history
• Stability / security improvements and bug fixes
Google Maps Version 2.0
● New design for iPad

● Enhanced navigation including live traffic updates and incident reports

● Explore: A new way to browse and discover popular local places to eat, drink, shop, play and sleep

● Simple 5-star ratings and reviews from friends, plus expert Zagat content 

● Great deals from your favorite brands with Google Offers

● Indoor maps with walking directions for malls, transit stations, airports and more