Submitted by Bob Bhatnagar on
The wait is finally over. Apple showed off its new mobile operating system, iOS 6 at today's WWDC 2012 keynote event. The beta will be released to developers right away, with the rest of us getting the firmware update this fall.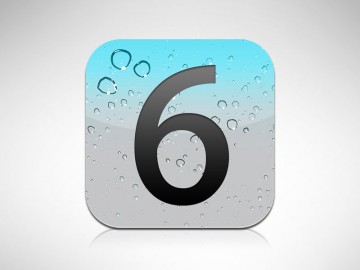 There are over 200 new features in iOS 6, and these will be coming to the iPhone 3GS and later models. The improvements include new and completely redesigned apps as well as system-level Facebook integration. Here's a list of features highlighted by Apple:
Siri enhancements
- Sports
- Restaurants
- Movies
- Runs apps
- Integration with major car manufacturers
- Several new languages
- Local search outside the US
- Siri on the iPad
FaceTime calling over cellular
- Unifying phone number and Apple ID so iMessages and FaceTime calls can be answered across devices
Passbook new app
- Stores and displays store club cards, movie tickets, boarding passes, etc.
- Location based alerts automatically display document at arrival
Maps completely new Apple-developed software
- Local search
- Traffic data
- Turn-by-turn navigation integrated with Siri
- 3D renderings in Flyover mode
Other major improvements
- Do Not Disturb mode, programmable, timer, number control
- Receive a call, select Reply with Message or Remind Me Later buttons
- Facebook system integration
- Safari enhancements
- Photo Stream sharing
- Mail enhancements including VIPs and per account signatures
- Accessibility Enhancements
- Improved privacy controls
- Redesigned stores
- New APIs for developers