Submitted by Frank Macey on
The wait will soon be over for those looking forward to full Facebook integration into iOS devices. Apple is reportedly in talks with Facebook to finalize a deal before the launch of iOS 6 at WWDC later this month. TechCrunch reports the deal is all but complete and the software is ready.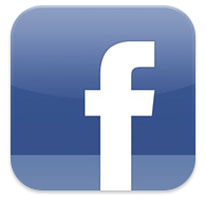 Rumors and code snippets led many to believe that Apple was planning Facebook integration with iOS 5 or even with the iOS 5.1 update. Now it seems that all systems are go, and iPhone users will need only to authenticate with their Facebook credentials to participate.
Apple took a similar step with Twitter at the launch of iOS 5 last year. Integrating Twitter with the mobile operating system made it easier to share and tweet using the service from any iOS device. The launch of Twitter in iOS 5 was not without its problems, however the move increased Twitter subscribers significantly and added a convenient way to share directly into the iPhone firmware.
Although Facebook is expected to function in a similar way to Twitter in iOS, the service is more complicated, so Apple is expected to start with simple functions, like sharing a post to your wall. Several improvements to stock iOS apps are expected in addition to Facebook integration. iOS 6 will feature a new Maps application with 3D rendering, as Apple has moved on from its relationship with Google Maps.