Submitted by Frank Macey on
Twitter has taken off lately with native iOS integration in Apple's latest firmware. The Twitter app is also available for free on the App Store, providing an easy way to access the service on the go. Lately some users of the app have experienced an issue where the Connect tab does not show @mentions.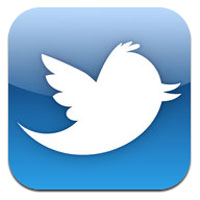 Mashable explains that the mystery bug is affecting Android users, too. Although Twitter has not released a fix yet, there is a simple workaround that should solve the problem on your iPhone. Reinstalling the app or rebooting your iPhone is not necessary.
You should be able to fix the Connect tab by removing your Twitter accounts from the iPhone, then re-adding them. To make this work follow these instructions:
1. Navigate to Settings -> Twitter and select your account name.
2. Tap Delete Account and confirm the deletion.
3. Now that your account has been removed, recreate the account.
4. Navigate to Settings -> Twitter -> Create New Account.
5. Enter your information in the fields and touch Sign Up.
Now when you bring up the Twitter app, all of the latest @mentions should appear updated in the Connect tab.