Submitted by Frank Macey on
Great news for Twitter fans who enjoy reading the latest tweets after dark. The official Twitter app has received a built-in night mode. When enabled, this mode reverses text and background colors to enhance reading in low-light situations. While the feature is simple, it does the trick efficiently. Images are not altered, and night mode cannot be invoked automatically or on a schedule.
Night mode can be toggled from the Me tab. Don't look for it in the Settings, however. Using night mode on Twitter means pulling up the gear menu.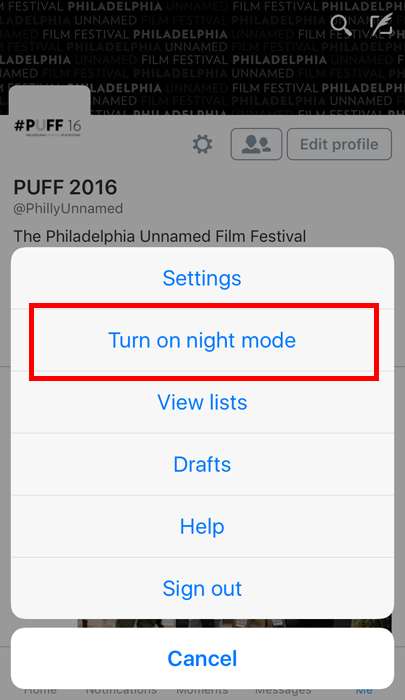 Here's how to use Twitter's Night Mode:
1. Open Twitter and navigate to the Me tab
2. Tap the gear icon
3. Select the option to "Turn on night mode"
Once enabled, night mode will stay on until it's switched off manually. To get night mode on your device, make sure Twitter is updated to version 6.60 or later.
Twitter is available free on the App Store and requires iOS 8.1 or later.