Submitted by Bob Bhatnagar on
Siri has been receiving lots of attention lately from iPhone 4S owners looking to expand her capabilities. There are more tweaks and customizations arriving every day from developers in the jailbreak community. Of course, there are still things you can teach Siri to do without jailbreaking your iPhone 4S.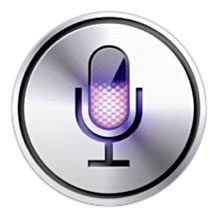 Although Apple has not included support for Siri to update social networking sites such as Facebook and Twitter, you can easily set up your iPhone 4S to make this possible. Siri will then take your commands and upload the message directly to your account. The same trick can even be used to let Siri update Google+ as well.
The workarounds below require no jailbreaking, they simply use text messaging to send updates directly from Siri. Each account type can be configured to accept and display text messages.
Facebook
Activate this feature on Facebook by texting "Hello" to 32665. (Find codes for more countries and other details directly from
Facebook help
.) You will receive a text message with a link on your iPhone 4S. Tap the link to confirm and add the code you receive to your contacts. If you name this contact Facebook you can just tell Siri to send a text to Facebook.
Twitter
Sending updates to Twitter is similar, just text "START" to 40404. (Find codes for more countries from Twitter help.) When you receive the verification text from Twitter send back your username first, then your password. A code will come through next, then add this number to your contacts under Twitter. Tell Siri to send a text to Twitter and it will become a tweet.
Google+
In Google+ navigate to the Settings and choose Set delivery preferences. Add your iPhone 4S phone number (choose don't notify me or else you will receive incoming messages by text). You'll receive a confirmation text message with a verification code. After you're verified, add a new entry to your Contacts for Google Plus with the number 33669. Tell Siri to text Google Plus and your circles will see the updates when they arrive. Find more details about Google+ and text messages from Google.
See more top 10 tips on how to get more out of Siri on the iPhone 4S.