Submitted by Frank Macey on
Basic commands to Siri are useful, but how can you take your personal assistant to the next level on the iPhone 4S? There are a variety of tips and tricks that will help Siri become more powerful and better at doing its job. Not only will these pointers speed up simple tasks, but they open up a whole new level of functionality with Siri.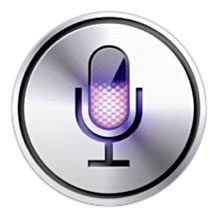 Of course, you'll need a data connection for Siri to work properly. We've noticed that Siri drops in accuracy dramatically when background noise is present, so plan accordingly. If you're still using an older iOS device you may not have Siri, but you can try one of several Siri alternatives for the iPhone 4 and iPhone 3GS. Here's a list of 10 tips to get more out of Siri:
1. Update Facebook, Google+ and Twitter With Siri
Siri might not be able to directly update your Facebook status or send a tweet, but there's a workaround that can be handy. These social networking services can be updated via text message, and Siri is great at sending text messages. All you have to do is configure your accounts to accept updates from a text.
Facebook
Activate the feature on Facebook by texting "Hello" to 32665. (Find codes for more countries and other details from
Facebook help
.) You will receive a text message with a link. Tap the link to confirm and add the code you receive to the Contact list. If you name this contact Facebook you can tell Siri to send a text to Facebook.
Google+
In Google+ navigate to the Settings and choose Set delivery preferences. Add your iPhone 4S phone number (choose don't notify me or else you will receive incoming messages by text). You'll receive a confirmation text message with a verification code. After you're verified, add a new entry to your Contacts for Google Plus with the number 33669. Tell Siri to text Google Plus and your circles will see the updates. Find more details about Google+ and text messages from Google.
Twitter
Sending updates to Twitter is similar, just text "START" to 40404. (Find codes for more countries from Twitter help.) When you receive a text from Twitter, send back your username first, then your password. When you receive the code, add this number to your Contacts under Twitter. Tell Siri to send a text to Twitter and it will become a tweet.
2. Let Siri Know About Your Relationships
Teaching Siri who's who in your Contacts list will simplify commands. For example, you can email your boss, text your wife, or call your mother by just asking for them by their relationship to you. There are two ways to tell Siri what to associate with each name.
From the Contacts app, navigate to your name and touch Edit. Add a new field and tap Related People. You can choose from a list of relationships or even add your own definition.
You can also tell Siri directly who's who. Telling Siri "My brother is Joe Smith" will result in a question to verify the contact. Siri will remember the relationship if you confirm.
3. Dictate Punctuation and Formatting to Siri
Composing an email or writing a note that needs punctuation? No problem, Siri has you covered as long as you tell it exactly what you want. A list of commands are built-in such as "New line", "No space", "Percent sign", and "Open quote". This makes dictating much more powerful than just entering simple words. Check out a list of dictation commands from iSource.
4. Teach Siri What You Meant to Say
There's no reason to keep repeating yourself when Siri gets something wrong. If you're in a situation where you don't need to be hands-free, then just touch the words that Siri misunderstood. You can enter the correct interpretation with the keyboard and resend the query. Of course, this defeats the purpose of a voice assistant but it could teach Siri in the long run.
5. Tell Siri to Search Bing or Yahoo
Siri will use the default search engine under Settings -> Safari -> Search Engine. This is set to Google from the factory, and you can change it to your preference. You can also do a one-time search with Bing or Yahoo. Just tell Siri "Search Yahoo for" or "Search Bing for" your topic of interest.
6. Use Search Engine Shortcuts to Ask Siri Questions
Google and Yahoo have shortcuts built in for common information. These can be used directly by Siri to simplify input and get better results. Examples of results include flight times, currency conversion, recipes, traffic reports and more. Find a complete list of shortcuts from Yahoo help, or check out the list of Google search features.
7. Teach Siri to Pronounce Your Contacts Correctly
Phonetic first or last names and nicknames can be added to your Contacts list. You can use these to help Siri with difficult pronunciations. Navigate to the contact, select Edit -> Add Field. You will see Phonetic First Name, Phonetic Last Name, and Nickname fields. Siri will recognize these entries when they are saved.
8. Make Siri Call You Another Name
Sure, it's nice that Siri can address you personally. Under Settings -> General -> Siri -> My Info you can enter your own contact listing. If this gets boring, just tell Siri "Call me Big Poppa" and it will refer to you by your new name.
9. Stop Pressing the Home Button to Activate Siri
If it gets awkward or tiresome to hold the Home button every time you want to use Siri, there's a simple fix. This also makes it more discreet if you don't have headphones. Navigate to Settings -> General -> Siri -> Raise to Speak -> ON. Now when you raise the iPhone 4S to your ear as if making a call, Siri will beep at you and wait for instructions.
10. Have Siri Use an Alternative Reminder App
Apple introduced Reminders with iOS 5 and Siri is set up by default to use this app. If you're interested in using Remember the Milk (RTM) instead, you can set it up so that Siri communicates with RTM for all reminders. This has the advantage of several features not found in Reminders such as cross-platform online sync, email reminders and task sharing. You can find instructions on how to set up RTM with Siri from RTM. The app is free, however pro features will cost you an in-app subscription of $2.99 per month or $24.99 for the year.