Submitted by Bob Bhatnagar on
For those iPhone owners who haven't made the jump to the iPhone 4S, you may be wondering how you can get access to the most hyped iOS 5 feature around: the Siri personal assistant. Siri may bring voice commands and interaction with your smartphone to a whole new level, but Apple has limited the feature to its latest hardware. Even though developers have ported Siri to run on the iPhone 4, the software will not communicate with Apple's servers unless it's on the iPhone 4S.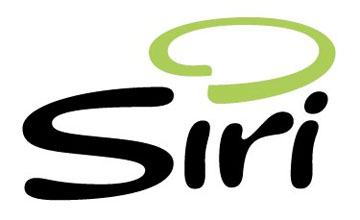 The original Siri app, formerly available on the App Store to both iPhone 4 and iPhone 3GS users is now defunct. Not only has it been pulled from the store, but if you have it installed on your iPhone the software no longer works. So what is an iPhone 4 or iPhone 3GS user to do? Here are some alternatives to Siri that will get you talking to your older iPhone in no time.
1. Dragon Dictation
This free app makes it possible to dictate text messages, emails, status updates and more. The software requires iOS 4.0 or later and a data connection (Wi-Fi or 3G/EDGE) to operate as speech is processed remotely, much like how Siri works. Voice-to-text transcriptions appear quickly and can be pasted into any application using the clipboard.
2. Dragon Go!
Similar to Dragon Dictation, this free application is more of a voice-controlled search engine. Ask Dragon Go! for movie showtimes or trailers, current weather, local restaurants and reviews, or a Pandora radio station and the app finds results. Ask.com, Wolfram Alpha, Netflix and Yelp are just some of the sources that will be queried by Dragon Go! Results are shown on a unique carousel menu for simple access.
3. Vlingo
Another free app, Vlingo is billed as offering "Siri-like functionality on your iPhone 3GS or iPhone 4" and even goes further by integrating with your Facebook and Twitter accounts. You can ask Vlingo to send a text message or email, find locations or businesses, search the web and dial contacts. The software may not be integrated with your calendar or reminders, but it can accomplish a variety of tasks without typing.
4. Google Search
Besides offering cool features like Google Goggles, which lets you search using a photo taken on your iPhone, this free app has a voice element as well. Search results can be tailored to your location, and you can search your Contacts list. When you don't feel like typing your query Google Search will listen to your voice and find answers.
5. Voice Control
When was the last time you held down the Home button for iPhone voice control? The built-in feature was an exclusive to the iPhone 3GS when it was first released. Don't forget it's capable of initiating phone calls (and FaceTime calls on the iPhone 4), playing music and more. It may be limited, but these voice commands are included with iOS 4 and iOS 5, so why not use them?