Submitted by Bob Bhatnagar on
The list of devices Siri can voice control is getting longer thanks to the efforts of developers who are thinking outside of the iPhone 4S box. It all started when Applidium reverse engineered the Siri protocol and posted the files for anyone to use.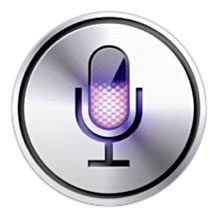 A developer named plamoni took the process a step further by creating an extensible Siri proxy server, which allows Siri to interact with other devices on a network without jailbreaking the iPhone. He successfully used his iPhone 4S to control a Wi-Fi enabled thermostat using the software.
Now that SiriProxy has been released the cat is out of the bag, and developers everywhere are racing to find new ways to make Siri useful. Brandon Fiquett created a SiriProxy plugin to communicate with his car's Viper SmartStart module via a webserver. He has demonstrated Siri starting his vehicle and has entered commands to pop the trunk, lock the doors and more.
Siri can even be used for verbal network security monitoring as shown by Dustin Webber's snorby plugin. He asks Siri to search through network logs for high severity events, then classifies them using Siri after the details are read to him. These three applications are only the tip of the iceberg as developers can now run SiriProxy on their network and use plugins to add commands to Siri on the iPhone 4S.
It remains to be seen how Apple will react to these new, unauthorized uses of Siri. Apple has not hinted at any plans to give App Store or iPhone accessory developers authorized code to allow Siri to interact with their products. Despite reports indicating that Apple is working on a Siri-powered HDTV, the technology is still considered to be in the beta phase. Some users experienced hiccups connecting to Apple's Siri servers after the iPhone 4S release due to high demand.