Submitted by Marshall Walker on
Another day, another iPhone rumor... BGR is sticking to their earlier report that a new iPhone will be released this August, but this time their unnamed source also revealed that Apple plans to offer a cheaper prepaid iPhone and their next generation device by the end of this summer.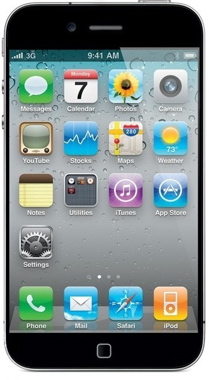 According to Boy Genius Report, Apple will begin selling the iPhone 3GS for around $350 with no contract. Their "incredibly solid source" could not confirm the iPhone 5 with teardrop design that they announced back in June, but they did confirm that the next generation iPhone will be announced by "late August-ish."
This isn't the first time that we've heard about Apple releasing a low-end iPhone. Their have been rumors about an unlocked iPhone 4S, and one analyst even guessed that Apple would be giving the iPhone 3GS away for free by the end of this year. I wonder if Apple will start paying us to use the iPhone by 2012!
If you haven't already stopped listening to all the rumors by now, here's one more. This weekend two tech blogs had the iPhone 5 making its first appearance in Los Angeles, San Francisco, Dallas, New York City, and Chicago. West Coast Gadgets announced that Sprint beta testers would be checking the iPhone 5 for "reception and connectivity" starting on Monday.
If all these rumors turn out to be true, Apple will be releasing more iPhone models than the entire Android market combined!
[via BGR.com]