Submitted by Marshall Walker on
Deutsche Bank analyst Chris Whitmore thinks Apple should and will embrace the mid-range/pre-paid mobile phone market in 2011. Two-thirds of the 1.5 billion mobile customers worldwide are pre-paid users, and Whitmore believes Apple will try to reach these customers by releasing an unlocked iPhone priced between $300 and $500. Perhaps the iPhone 4S?
"With Nokia and RIMM struggling," Whitmore said, "the time is right for Apple to aggressively penetrate the mid range smart-phone market to dramatically expand its market share."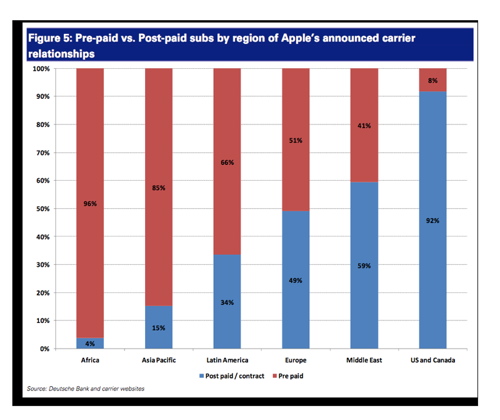 Whitmore predicts that an affordable iPhone priced around $349 will not negatively impact profitability, and will help give Apple a bigger share of the $70 billion worldwide market.
In March, Apple COO Tim Cook did say Apple was working on "lower-priced offerings" for the iPhone, and Avian Securities released a report in April showing evidence of a cheaper iPhone in Apple's roadmap.
Perhaps all the rumors are true, and Apple is preparing to announce two iPhone models this year, the unlocked iPhone 4S and the iPhone 5!