Submitted by Marshall Walker on
The iPhone 4, 4S and 5 will be available to T-Mobile customers starting on April 12th. Online pre-orders will open on April 5th through T-Mobile.com. All three iPhone models will be offered contract free for a small down payment. Qualifying customers can nab an iPhone 4 through T-Mobile's new Simple Choice Plan for $15, and pay it off in $15 monthly installments for 24 months. The iPhone 4S will cost $70, and the iPhone 5 will set you back $100. Both the iPhone 4S and 5 will cost $20 per month until they device is paid off in two-years. The $15 and $20 monthly payments will be added on top of any normal data service charges. You can read more about T-Mobile's new no contract service plans here.
UPDATE: The iPhone 4 and 4S will only be available in "select markets".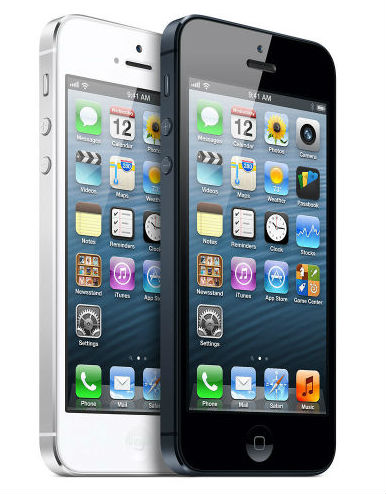 T-Mobile claims its new "uncarrier" model gives cell phone users more freedom, but customers will have to finish paying for their device if they decided to switch carriers, or upgrade to a newer model. However, customers will be able to keep making monthly payments, or trade-in a device for "fair market credit". All phones will also be sold locked, so people will need T-Mobile's permission if they decided to keep the phone and move to a new carrier.
The iPhone 5 will support HSPA+ on AWS bands (1,700MHz and 2,100MHz) plus T-Mobile's new 4G LTE network which is being rolled out to Baltimore, MD; Kansas City, KS; Houston, TX; Las Vegas, NV; Phoenix, AZ; San Jose, CA and Washington D.C..
iPhone 5 customers will also be able to take advantage of T-Mobile's nationwide HD Voice, T-Mobile Smartphone Mobile HotSpot services, and will receive an additional 500MB of 4G data for tethering from their iPads, Macs and other devices.