Submitted by Marshall Walker on
Up until now the iPhone 5 rumors have been pleasant and hopeful, but as we draw closer to the rumored Apple announcement in October, various sources are reporting things may not be as cheery as they seem.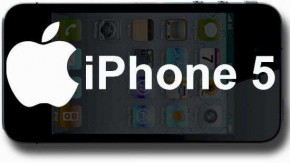 John Paczkowski's announcement about an Apple media event on October 4th, made fans hopeful that the wait for the iPhone 5 would finally be over. However, 9to5Mac reported earlier the iPhone 5 could suffer shortages in 2011 due to a manufacturing problem. More bad news came from DigiTimes who reinforced 9to5's claim, adding that a bubble defect in the touch panels could be the cause for the delay.
"A defect has presented in some iPhone 5 touch panels produced by Wintek which may affect the ability to meet initial shipment targets for the launch which is expected in October, according to iPhone supply chain makers. In response, Wintek simply indicated that all of its products are being delivered on schedule."
Wedge Partners analyst Brain Blair doesn't think a glitch in the supply chain is a problem at all. He believes Apple only plans to release one iPhone model this year, the iPhone 4S, which is reportedly flying off the production line. Blair told BGR:
"We expect the focus of the new iPhone will be iOS 5, a speedier A5 processor and a higher resolution 8 MP camera with a small possibility of a larger 4 inch screen. We believe the casing will be largely similar to the iPhone with some particular modifications to the antennae [sic]. We don't expect a second, dramatically different iPhone to accompany this as we don't think Apple needs to have 3 models in the market to address the high end, mid-tier and low end since the iPhone 4 (with memory lowered to 8 GB) will drop to $99 and effectively attack those markets."
A Sprint employee also seemed confused stating Sprint was gearing up for an
iPhone 4 launch
at the end of September, not an iPhone 5 launch, and T-Mobile Chief Marketing Officer Cole Brodman
was quoted as saying
"we're not going to get the iPhone 5 this year." Most assumed he meant T-Mobile was being left out of Apple's plans, but it could mean the iPhone 5 won't be ready until 2012. It's also possible Sprint and T-Mobile will only be offering the iPhone 4 to its customers, while AT&T and Verizon will be carrying the iPhone 5 first.
It's hard to believe Apple would hold a big media event with new CEO Tim Cook to only announce a revamped iPhone 4. I'm sure the iPhone 5 will make a cameo if there is a conference in October, however, if it will be available in 2011 is still the big question.