Submitted by Marshall Walker on
It's been quite some time since we've heard any new or interesting news about Apple's iPhone plans. The newest case design leak didn't offer any new info about the iPhone 5 that we didn't already know, and I'm getting bored of hearing about the larger home button. However, 9to5Mac did have some interesting news to spread about the rumored low-end iPhone, and some possible bad news about the iPhone 5.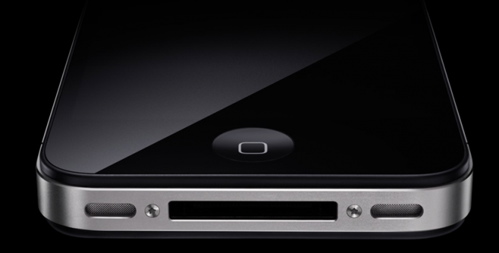 According to 9to5, the new low-end iPhone 4 look-alike is flying off the production line, and Apple should be armed and ready with 10+ million for the holiday season. The iPhone 5 isn't as lucky, and is seeing continued design and production delays. 9to5 believes that the iPhone 4 clone will be in abundance while the iPhone 5 will see shortages until 2012.
A Sprint Nextel sales associate recently told TUAW that they would be carrying the iPhone 4 in October and the iPhone 5 in 2012. Most assumed that the associate was wrong, or Sprint only told employees about the iPhone 4 due to secrecy. But perhaps Apple is expecting shortages and won't be able to offer the next generation device on three or four carriers as soon as we all thought.
Reuters did mention that an 8GB iPhone 4 would be released in a "few weeks" at the end of August. And Sprint and Best Buy look to be preparing their employees for a major phone launch in the first week of October. This is the first time in recent memory that all the rumors are starting to sync up. However, the results may not be to the liking of Apple fans who have been dreaming of a radical new iPhone this fall.
Many have speculated that Apple would be targeting the low-end mobile phone market in the future, and introducing an affordable iPhone via Sprint may be how they plan to do it.
Sprint
is rumored to be keeping their unlimited data service plans for new iPhone customers. Offering a low-end iPhone and free data plans to Sprint's 52 million subscribers, while dangling the iPhone 5 in front of existing Apple fans sounds like a great way for Apple to increase its market share.
Yet again this is all speculation, and I'm just basing my theories on the many stories pumping out of the rumor mill. No one is 100 percent positive what Apple has in store for us, but at least the rumors are starting to paint a cohesive story, instead of contradicting themselves like they were in July and August.