Submitted by Anders Batten on
AT&T announced earlier this month that iOS 6 users with an LTE device and a "tiered data plan" would be allowed to use FaceTime over a cellular connection. While a step in the right direction, AT&T's new restrictions still left out those with grandfathered unlimited data plans and older devices. However, it looks like AT&T may have had a change of heart.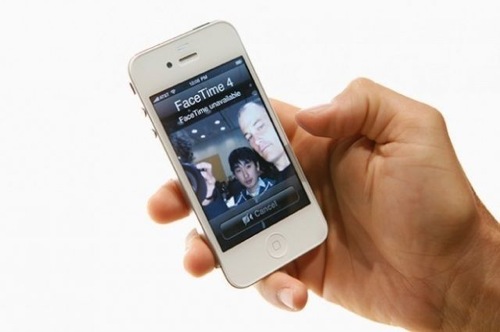 According to Cult of Mac and MacRumor forum users, grandfathered customers with unlimited data plans, and those with the iPhones 4S can now use FaceTime over a cellular connection. Cult of Mac reader Michael B. was one of the first to notice the change:
"I have AT&T grandfathered unlimited data. Rebooted my phone and now FaceTime is enabled. Woohoo! Looks like AT&T's accountants figured out that they'll make a bundle on overages with everyone making phone calls in High Def."
MacRumors' forum user "kre62" also noticed that their iPhone 5 with an unlimited plan and iPhone 4S was able to access FaceTime over cellular.
"In a recent thread we were discussing AT&T members getting facetime with LTE devices and tiered plans. However I noticed today that I have facetime over cellular and I have an unlimited plan on my 5. I just turned off my other phone, a 4S and turned it back on, only to find the switch flipped to ON for facetime over cellular. Both phones work perfectly over cellular. I also checked a few coworkers phones, all now have FT over cellular. If you have ATT, turn your phone off and back on and report back if you now have FT over cellular."
Users on Twitter and Reddit have also confirmed FaceTime over cellular, but some AT&T customers say it's not working for them yet. It's unclear if AT&T is rolling out the feature slowly, or if some customers have received it by mistake. AT&T has not commented, but did originally say the rollout would take between 8-10 weeks. Meaning it is possible it just hasn't hit every customer yet.