Submitted by Bob Bhatnagar on
Acute is a jailbreak tweak that makes it possible to add new voice commands to iOS devices. Not only does this jailbreak tweak come with its own set of built-in commands, new phrases can be assigned to any Activator action. This means users can tell their devices to do just about anything.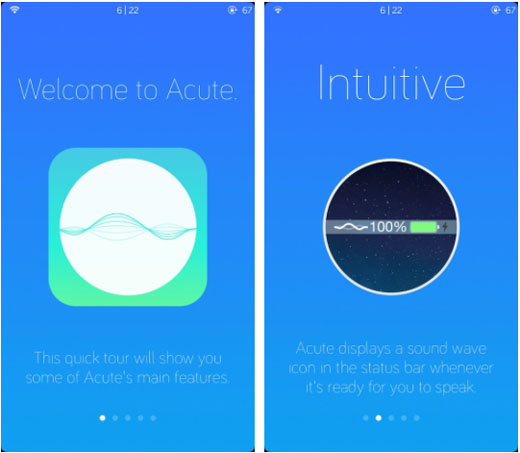 Once installed, the listening mode of Acute must be configured to an Activator action. Peforming this action (such as a right-swipe on the status bar) will invoke Acute, displaying a waveform icon in the status bar once loaded. When the tweak is listening, commands can be issued.