Submitted by Bob Bhatnagar on
The list of devices Siri can voice control is getting longer thanks to the efforts of developers who are thinking outside of the iPhone 4S box. It all started when Applidium reverse engineered the Siri protocol and posted the files for anyone to use.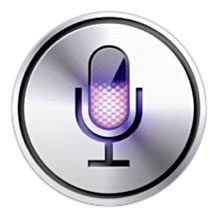 A developer named plamoni took the process a step further by creating an extensible Siri proxy server, which allows Siri to interact with other devices on a network without jailbreaking the iPhone. He successfully used his iPhone 4S to control a Wi-Fi enabled thermostat using the software.