Submitted by Marshall Walker on
Two popular zombie games have made their way to the Apple App Store this week. Activision released the popular Call of Duty: Black Ops Zombies, and developers Digital Chocolate have made their Facebook hit Zombie Lane available on the iPhone and iPad. The newest Call of Duty app is $6.99, and offers 50 levels of zombie killing madness. You can play solo or on teams of four via Call of Duty's new interface which features Voice Chat for the first time ever. There is also a new unlockable arcade-style top-down shooter mode called "Dead Ops Arcade" with Game Center leaderboard support.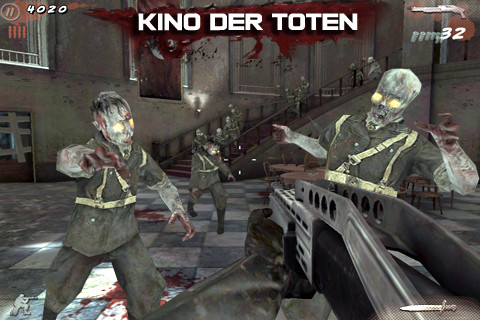 Zombie Lane is free in the iTunes App Store, but it's one of those annoying Facebook type games that forces you to pay for upgrades. You're tasked with rebuilding your neighborhood by smashing and shooting the undead, rebuilding fences and growing crops. There are plenty of missions to complete, achievements to gain and extra things to do if you're willing to pay real money for the honor of doing so. If you're not willing to shell out the cash, you will find yourself standing around a lot unable to perform any tasks.
I would rather pay $6.99 to play Zombie Lane than having to keep paying a $1.99 to buy upgrades. Superior free games like Kingdom Rush make games like Zombie Lane useless. At least Call of Duty: Black Ops Zombies lets you know what you're getting for $6.99 and doesn't bore you to tears.