Submitted by Frank Macey on
Back when Siri was first launched on the iPhone 4S, we highlighted the top 5 Siri alternatives for those with older iPhones including the iPhone 4 and 3GS. Now there's a brand new Artificial Intelligence available on the App Store for just $0.99.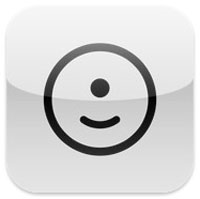 The app is named Evi, and the software promises to give Siri a run for her money when it comes to answering questions asked via naturally spoken language. According to TechCrunch Evi can provide answers to questions when Siri gives up and asks to search the web. In fact, even iPhone 4S users might want to give Evi a try.
Anyone with an iPhone, iPad or iPod touch running iOS 4.0 or later can install Evi. The app was developed by True Knowledge and uses Nuance's voice recognition, the same technology Siri uses. Users in the UK will enjoy the fact that unlike Siri, Evi has local knowledge and will return answers from both sides of the pond.
If you can't speak to your iOS device in the current setting, you can type a natural language question and get the same answer either as a written or spoken response. One drawback of Evi is a lack of integration with the native iOS calendar app or reminders, but the software can draw upon a myriad of information sources from its own collection of a billion facts to Yelp, web sites and APIs.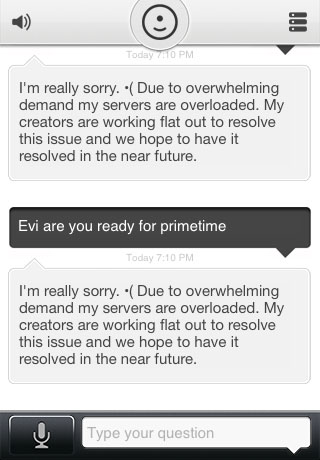 Despite the polished interface and early positive reviews, users have slammed Evi in the iTunes ratings due to connection problems with its servers. True Knowledge was overwhelmed by the number of downloads and user response over the past few days, and is working overtime to add capacity and bring Evi back online. Siri experienced similar problems when she first came online. We're looking forward to seeing all that Evi can do once the problems are resolved.