Submitted by Bob Bhatnagar on
Rumors of Facebook integration on future iOS devices has been floating around for some time, with previous reports pointing to Facebook joining Twitter in the initial iOS 5 release. Although this was not the case, code in the iOS 5.1 beta 3 firmware seeded to developers shows that Apple continues to work on system-wide Facebook integration.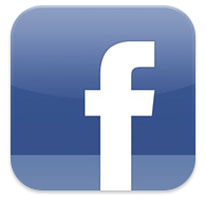 iMore has found evidence of Facebook references that could mean Apple will add this functionality in iOS 5.1 or another future release. The site explained that Facebook was expected to be integrated into iOS devices with the iOS 4 firmware launch, but Apple and Facebook couldn't agree on terms for the deal.
AppleInsider noted in December that system-wide Twitter integration on iOS devices increased new account creation by 25 percent. Aside from possibly increasing the number of new subscribers, iOS integration by Apple would make it much simpler for users to share content with their friends on the social networking giant. Currently all content must be shared via the official Facebook iPhone app or a variety of third party apps available on the App Store.
iOS integration in iOS 5.1 beta 3 was pictured in screenshots with slots in the Contacts app for both Twitter and Facebook account information listed under an individual contact. Developers continue to find hints as to the future of iOS in the firmware, which was released just last week. When iOS 5.1 is released publicly by Apple the firmware will be compatible with the iPhone 3GS, iPhone 4 and iPhone 4S. Both iPad models as well as the iPod touch 3G and 4G will also run the latest firmware.