Submitted by Pete Sofflaw on
Google Search is getting rave reviews, and side-by-side comparisons have shown Google's voice assistant is much faster and sometimes more accurate than Apple's Siri. Jalbreakers who would like to kick Siri to the curb can do so by downloading the NowNow jailbreak utility from the BigBoss repo in Cydia. NowNow allows you to replace Siri by launching the Google Search app with an Activator function. To do so, just download the utility, locate the NowNow option under Settings and tap Activation Methods. You can then select the function you would like to use to activate the Google Search app. To replace Siri select "Short Hold" under the Home Button options. Holding the Home Button will now bring up the Google Search app instead of the Siri screen.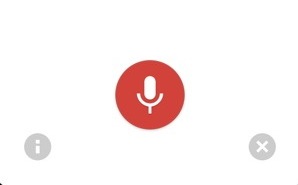 This is a great jailbreak tweak for users who have an older device that doesn't offer Siri. Of course your device needs to be jailbroken, and you'll need to install the free Google Search app for this to work.