starbucks
Much like Apple's iOS 6 Maps app, the mobile payments Passbook app is a work in progress. iOS users will eventually be able to keep thousands of store coupons, boarding passes and store cards in one place. For example, Starbucks Card owners can now pay for food and beverages through the Passbook app.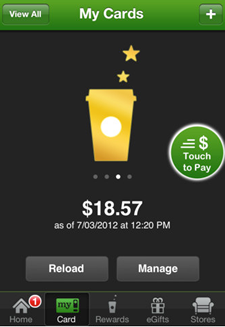 Users can add their add their Starbucks Card to Passbook by accessing the "My Card" tab in the Starbucks application. The Starbucks app version 2.4 also allows users to check their balances, reload their cards, track their "My Starbucks Rewards" status and send eGifts to a friends.
Apparently if you have an iPhone 3GS and you're looking for the nearest burger in Paris you're in luck. Presselite has released their 99 cent iPhone application, Metro Paris Subway.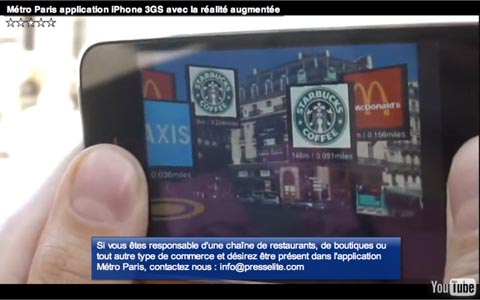 It allows iPhone users to view many points of interest, including metro and bus stations, superimposed over live video of current surroundings. Just a month ago we explored a video of the prototype NYC version of a similar augmented reality application.