When Apple introduced iMessage apps with iOS 10 last September, most of the fanfare revolved around sticker packs. Since then, the iMessage App Store has quietly stocked up on quite a few two player games that are perfect for killing downtime with your friends. Here are a few of the more notable ones, just head to the iMessage App Store to download them:
Game Pigeon - Game Pigeon is probably the best game for Messages currently, as it contains 20 games with promises of more to come. Games include Sea Battle (Battleship), Basketball, Mini Golf, Chess, Word Hunt, 8 and 9 Ball pool, and 20 Questions among others. All are two player games and most of them offer in-app purchases to upgrade, unlock more levels, etc.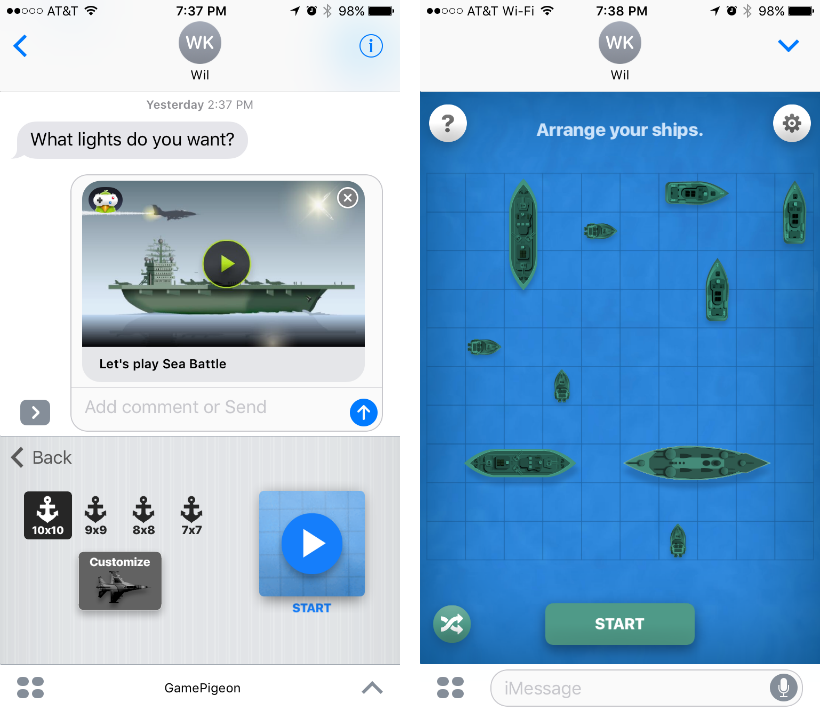 Cobi Hoops - Cobi Hoops is a better basketball game than the one Game Pigeon offers, as there are more physics involved in your shots. Challenge your friends to see who can make more baskets in 30 seconds. You can unlock more players, locations and bonus rounds with in-app purchases.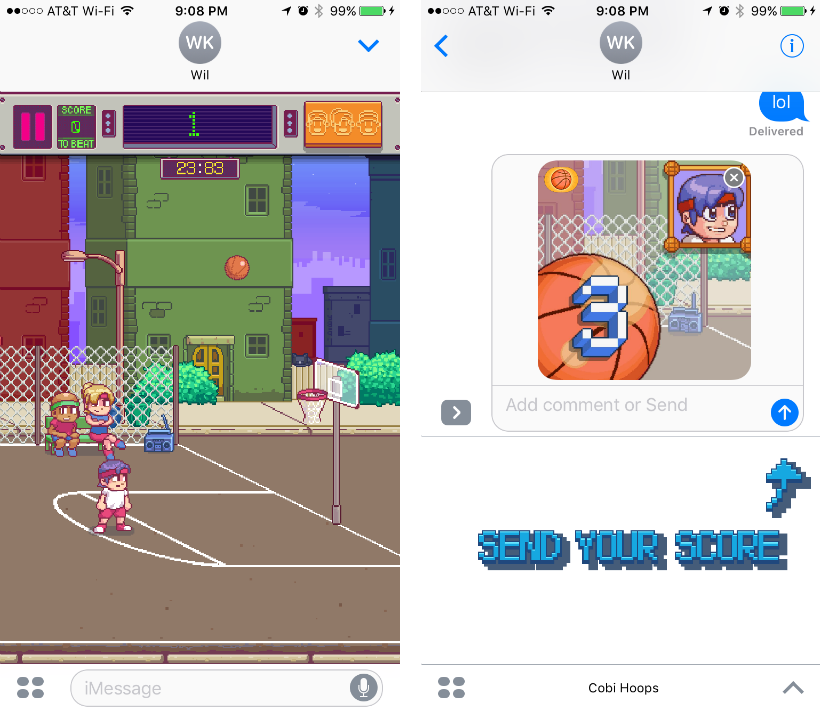 Let's Puck It!
-
Let's Puck It!
is an air hockey game, similar to pong, in which you choose the stakes, either one of the defaults like, "Loser has to take out the trash," or a custom message. This game gets challenging fast, as you have to figure out the geometry with the volleys getting faster and faster.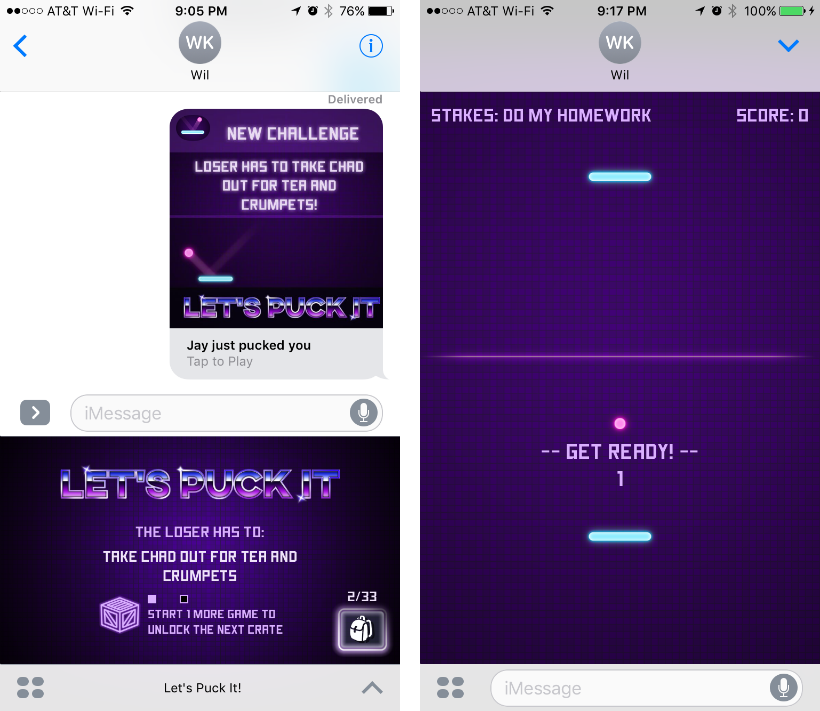 Boggle - No surprises here, Boggle with Friends is the classic game and it can be played either in Messages against your friends or as a stand alone game like Words with Friends. In-app purchases included tokens and power-ups.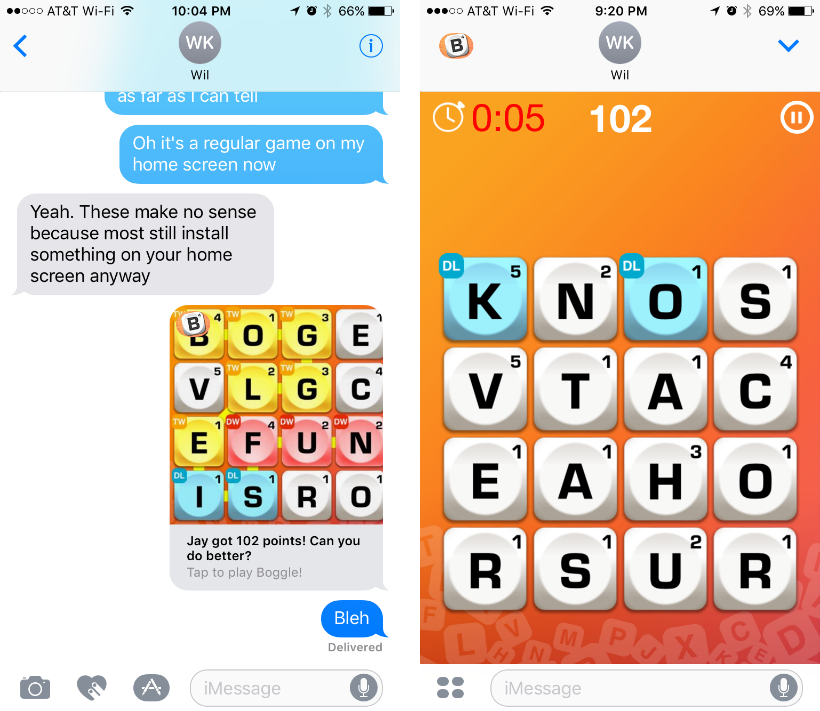 Fast Thumbs - As the name implies, Fast Thumbs lets you challenge your friends to see who can type faster. You are presented with 10 phrases from various categories (all music to begin with, others as in-app purchases) that you have to type in as fast as you can. The faster you do it, the more points you get, and you are penalized for typos.