Submitted by Thomas Estilow on
Vimeo has expanded its embedded video offerings to include iOS optimized HTML5. The video sharing site first launched iPhone-compatible viewing earlier this year with a limited selection of content. Although selections have been greatly expanded with the Universal Player, there are still videos that require a Vimeo Plus account to view on a mobile device.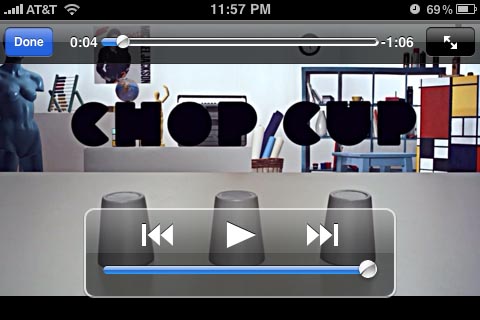 Vimeo is even offering a Javascript snippet to help automate the embed code updates for those who have posted content on their web sites. The Universal Player has been under development for some time, and Vimeo plans to add support for more players as needed.
Vimeo also announced the addition of a Watch Later feature, which allows users to keep a list of videos to view at a future date or time. Even more news: Roku has recently partnered with Vimeo to provide a free Vimeo channel with HD video streaming to televisions equipped with the Roku box.
According to Vimeo:
The Universal Player is actually many players. Depending on the capabilities of the browser, it may use Flash, a native player, or HTML5. Starting today the Universal Player will work on HTML5 devices like the iPad and iPhone. Soon it will also serve the HTML5 player to desktop users.
Vimeo sets itself apart from YouTube by streaming video in HD quality and banning commercial content. Video creators and filmmakers started the site in 2004 to help creative video fans share their work online. Free accounts allow up to half a gig of video uploads every week, with Plus accounts increasing the cap to 5GB.
Vimeo encourages users to share videos they've created themselves, and to communicate with others who are like-minded. Now that the Universal Player has launched, fans of high-quality video can watch in even more places.
We've been working hard to bring you these three new innovations and sincerely hope they make Vimeo a better experience. Remember that most of this is just the first step, expect to see Vimeo support spread far and wide as we steadily improve support for new and exciting platforms.