Submitted by Marshall Walker on
Starting July 17 new iPhones or upgraded iPhones will be eligible for AT&T's standard mobile insurance plan.
The company replaced its previous iPhone insurance plan with the regular $4.99 monthly Mobile Insurance program which covers loss, theft, accidental damage and mechanical or electrical failure.
All model iPhones can enroll within 30 days of a new activation or upgrade after July 17.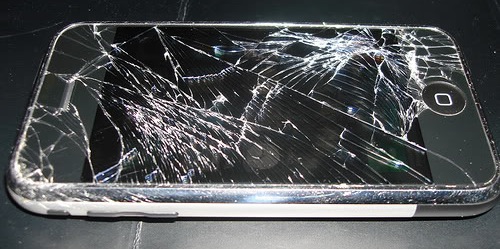 AT&T's new plan is much cheaper than Verizon Wireless who offers a $10.99 monthly plan for iPhone devices. The Verizon deductible runs $169 for the 16GB model and $199 for the 32GB model. AT&T's non-refundable deductible is only $50 or $125 per approved claim, but only two claims are allowed every 12-months.
AT&T didn't start offering iPhone insurance until 2010 when it partnered with another copmany to offer a more expensive insurance at $11.99/month with a $199 deductible.
Given the deductibles listed for other devices covered under the program the "$50 or $125" deductible most outlets are reporting is going to quickly become simply a, very high, $125 deductible. Given that there is also a limit to the number of claims you can file, this new insurance isn't anything to get excited about. As we've told you before, you're better off not buying your iPhone insurance from your carrier. Instead, learn how to buy insurance from one of several extremely reputable third parties and get better protection and lower deductibles for less money.
[via 9to5Mac]