Submitted by Marshall Walker on
Developers playing with iOS 5 beta 3 have discovered that it features AirPlay mirroring. AirPlay allows you to mirror your FaceTime video chats to a larger screen. If AirPlay mirroring makes it to the final version of iOS 5, your iPhone or iPad could change business conferences, future Twilight fan club meetings, or long distance family chats. No more trying to huddle around your iPad to wave at Grandma.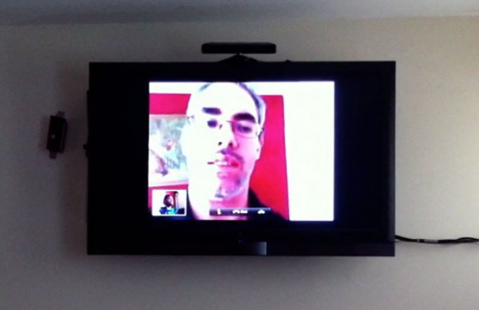 The initial images of AirPlay from iOS 5 aren't that impressive (see above), but it seems like a small price to pay for the possible benefits. However, AirPlay may get a boost from the next generation iPhone or iPad, depending of what kind of camera they have.
FaceTime was introduced with the iPhone 4, and has been a popular alternative to Skype or AIM since its release.