Submitted by Marshall Walker on
Google has officially launched its Gmail App for the iPhone, iPad and iPod touch. The new "time-saving" app offers notification badges for new messages, easier message searching, threaded conversations, and e-mail address auto-complete.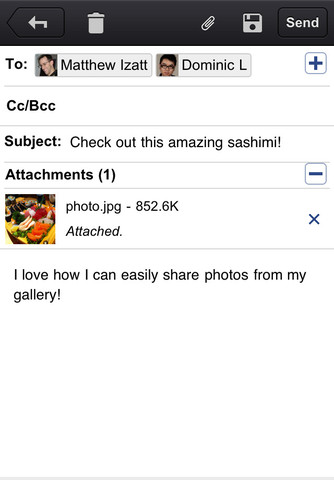 There is also a Priority Inbox for important messages and a labeling system/spam filter. A simple swipe down refreshes your inbox, and a right swipe quickly reveals your labeled e-mails. The iPad version offers a split view for reading your messages while viewing your inbox.
The app is free for devices running iOS 4.0 or later via the iTunes App Store.