Submitted by Bob Bhatnagar on
Battery cases make great accessories for the iPhone and iPod touch. Not only do they protect the mobile device, but they increase the battery life, often doubling battery power and keeping the iPhone charged. There are always sporadic reports of lithium-ion batteries malfunctioning, which can involve excessive heat, fire or even explosions.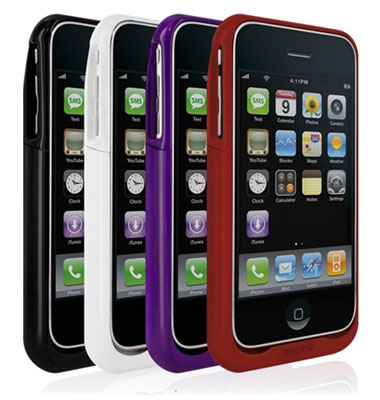 Lately two brands of iPhone battery cases have been recalled as problems with internal parts have been discovered. To avoid risks of overheating and possible fire, use of these cases should be discontinued immediately. The first recall involves the Rocketfish RF-KL12, designed for the iPhone 3G and iPhone 3GS.
The model has been discontinued, however 31,000 units were sold at Best Buy in the US. Another 1,000 units were sold through FutureShop in Canada. Best Buy, the US Consumer Product Safety Commission (CPSC) and Health Canada have initiated the recall, with Rocketfish owners being offered gift cards upon returning the battery case for $70 US or $105 Canadian. There are 14 reported incidents of the Rocketfish overheating.
Mophie Juice Pack Air models with specific serial numbers have also been recalled. Only those battery cases with serial numbers starting with TR113 through TR120 are affected, and owners can expect to receive a replacement unit from Mophie if they contact the company. CPSC and Health Canada blame a faulty integrated circuit switch which can overheat in the Juice Pack Air. There have been 110 reports of the battery case becoming warm to the touch and 44 reports of the case deforming due to excessive heat.
Lithium battery powered devices are all around us, so it's easy to forget they can be dangerous. Besides the risk of fire, a malfunctioning or damaged battery is packed with dangerous chemicals. If your device has been recalled stop using it right away and get a free replacement. Always properly recycle lithium-ion batteries at the end of their lifespan.