Submitted by Marshall Walker on
WeeTrackData may have a scary sounding name, but it's the perfect app for people with limited data volumes. The jailbreak app allows you to set up a monthly data limit and keep track of your usage in the Notification Center. The data is broken down by monthly usage, weekly usage and daily usage. You can view the different stats by simply swiping left to right.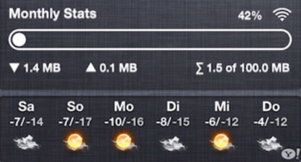 Once setup in the Notifications panel via the Settings app, the widget will keep track of your usage in realtime. You can then enter your billing cycle and monthly data threshold using the widget's settings. After everything is complete your Notification Center will display your download and upload stats, signal strength and percentage.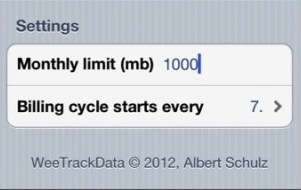 WeeTrackData is an easy way to avoid costly carrier fees. It's currently available in Cydia for $1.99.