Submitted by Marshall Walker on
You can now make your iPhone even more lively with the new jailbreak tweak iSounds. The iSounds app allows you to apply sound effects to your iOS interface. Once downloaded and installed you can choose from themes like Deadspace, Mac OS 9 and Windows XP. Your iPhone will then make a sound every time you open an app, boot your device, or change the volume. The iSounds "combiner" allows you to apply different sounds to different actions like deleting an app, opening a folder and so on.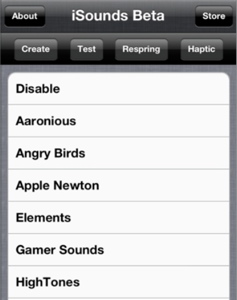 iSounds is available for free in Cydia under the BigBoss repo. Download it now and start annoying your loved ones today!