Submitted by Marshall Walker on
Google has been adding some interesting new mobile features today. First there was the Google Earth 3D update, and now 9to5Mac has discovered a new handwriting feature for Google Search. The handwriting recognition option allows you use your finger to write what you're searching for. This eliminates fat finger typos when using the iPhone's smaller screen.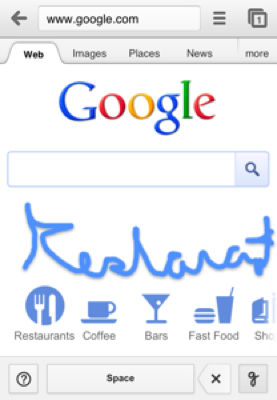 To activate the new feature go to google.com/preferences on your iPhone or iPad, and enable the "Handwrite" feature. Then tap the 'g' icon while on google.com to start writing. The feature will automatically convert your handwriting into text inside of the search box.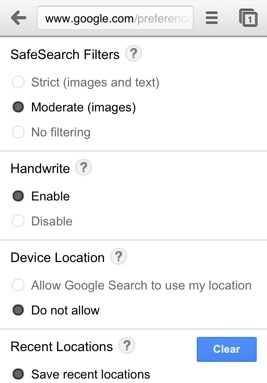 This is a great feature for older iPhone models that do not have the voice recognition search option. iPhone 4S users can use the voice search by tapping the microphone icon near the space bar. This option is much easier to use than writing out or typing your searches while on the go.