Submitted by Anders Batten on
Google announced today that it will begin rolling out Autofill for its Chrome iOS app in the near future, and that it is testing some improvements to Autofill on Android devices. The new feature will allow iOS users to quickly complete online forms when using the synced Autofill info on their iPhone or iPad.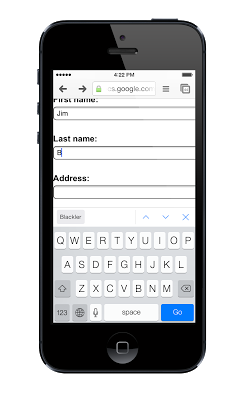 The Android improvements aim to "further streamline online forms," and allow Android users a better and quicker experience when making online purchases. Merchants interested in adopting Google's "faster checkout flow" can learn more here.
You can download the Chrome app for free from the App Store. The app is compatible with all iOS devices running iOS 6.0 or later.
Users with jailbroken devices can set Chrome as their default browser by using the tweak BrowserChooser.