Submitted by Marshall Walker on
Google wants to keep 100% of its mobile search revenue, and plans to do so by releasing Google Chrome for iOS devices before the end of the year, according to Macquarie analyst Ben Schacter.
Schacter writes: "Apple may already be reviewing Google's submitted code for a Chrome browser for iOS."
It's unknown whether Apple will approve or reject the Chrome browser, but Schacter claims we can expect it sometime this year.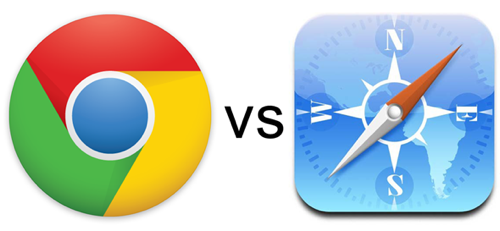 "Schacter says we can expect a Chrome browser for iOS as soon as Q2, but if not this quarter, then definitely this year."
According to
Business Insider
, Google must share an estimated 50%-60% of its search revenue with Apple. If Google cuts out Apple's Safari browser they will then get to keep 100% of their revenue.
Google Chrome is the second most preferred browser after Internet Explorer. Unfortunately Google isn't known for creating great iOS apps. Gmail and Google+ for the iPhone were both poorly received. Hopefully they have learned from their mistakes and will release a great browser for iOS devices.
Google also recently redesigned Google+ for the iPhone.