Submitted by Frank Macey on
Google gets credit for Gmail's sharp mobile web interface on the iPhone, however despite several native apps available from the company we have yet to see Gmail for iOS. This could all be set to change, as a Gmail app is said to be on its way to iTunes. Google has not made any official comment about a possible iPhone and iPad mail application, but observers think the time is right considering Apple's launch of iOS 5 Notification Center.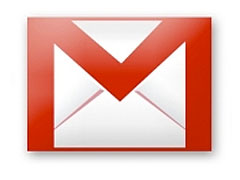 Sources have told tech reporter MG Siegler that the Gmail iOS app has already been submitted for review and should be released shortly. Besides Gmail's powerful search capabilities, push notifications would make the app infinitely more useful for iPhone owners. Unfortunately reading Gmail on the iPhone currently does not provide a push option.
Other features that Gmail supports are not found in the stock iOS Mail application, such as Priority Inbox and one-click starring of messages. If the iPhone app is anything like the Gmail web app, or the Android Gmail application, the software will be a vast improvement over reading Gmail in the Apple Mail app. Besides optimized touch controls for Gmail, the app is likely to provide better filtering and message threading as well.
Google recently redesigned the Gmail web interface for desktop users, and launched its Google+ service to compete with Facebook and Twitter. It's possible that some features will be integrated into a Gmail app for the iPhone, such as Google Chat or the capability to connect with Google+ friends directly with email. At any rate, if Apple approves a Gmail app it will certainly be available for free, and it will finally give iOS users the same power over their Gmail accounts as Android owners have had for some time now.