Submitted by Bob Bhatnagar on
A round of bug fixes and improvements is on the way for iOS 6 users across the globe. Apple is reportedly testing iOS 6.0.1 firmware and will release the update in the coming weeks. An inside source also told BGR that a further update to iOS 6.1 will not be ready for release until after the new year. Apple has just started testing this version, which looks unlikely to ship on the iPad mini.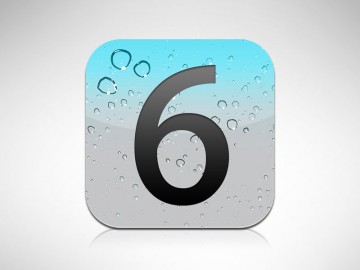 When it comes to iOS 6.0.1, issues that will be addressed include two of the top five iPhone 5 bugs, problems and complaints that have been making headlines and filling user support forums. Scott Forstall is said to have personally emailed one iOS 6 user verifying the iPhone keyboard glitch is a software bug that will be fixed.
So what can iPhone users expect from Apple's iOS 6.0.1 update?
- Horizontal lines on the keyboard or when an app folder is open will be fixed
- A fix for the camera flash not firing when taking a photo
- Improved Wi-Fi support
- A fix for cellular data not working sometimes
- Consolidated cellular data option for iTunes Match service
- Bug fix for the Passbook lock screen security issue
- Correction of an issue where Exchange meetings can be unexpectedly cancelled
No mention of any battery improvements or enhancements to the Apple Maps application. The iOS 6.0.1 update will be released as an over-the-air (OTA) update, so iPhone users can easily upgrade their firmware without connecting to a computer.