Submitted by Frank Macey on
The latest major update to the iOS Apple Store app is here. Passbook integration was expected but Apple didn't stop there. Users of the app can now use Siri to get information about Apple products using voice queries.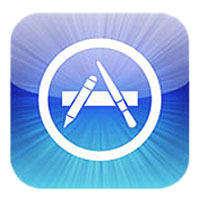 Changes have been made to point-of-sale devices in Apple's retail stores to complement the additional functionality found in the Apple Store app. Passbook-ready digital gift cards came online just yesterday, and can now be purchased, gifted and used to pay for Apple products.
You can send gift cards via email or even send a physical gift card through the mail to a postal address using the Apple Store app from an iOS device. There are three colors to choose from and the value of the cards can be anywhere between $25 and $2000. The recipient can print their email and bring it to the closest Apple Store, or add the gift to Passbook. Redeeming at the store is as simple as showing the Passbook QR code at checkout.
When adding the gift card to Passbook, users can even set the app to automatically display the gift card in Passbook when they approach an Apple retail store. The feature uses geofencing to determine when the iOS device is near an Apple Store location. Waking the iPhone in the store will automatically display the relevant Passbook page.