Submitted by Frank Macey on
Pretty soon Passbook users will have another place to flash their iPhone for payment, at Apple retail stores. The EasyPay system already in place at Apple's stores will be updated by the end of October with Passbook support.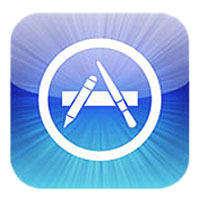 Although the initial launch may be limited to using prepaid gift cards, once the framework is in place Apple could expand its capabilities. With over 400 million active iTunes accounts linked to credit cards, Apple could accept payment from customers using an Apple ID.
Apple stores have had to swap out cases on the EasyPay iPod touch units to expose the camera. The older cases blocked the lens according to 9to5Mac, which made scanning a Passbook bar code impossible.
Currently the EasyPay system allows Apple customers to pay for items using the Apple Store app on a compatible iOS device. When you're ready to pay, simply scan the bar code for the item. Follow the process on screen to pay with your Apple ID and receive a paperless receipt. The expansion of payment options at Apple retail stores to Passbook is sure to continue, as Apple competes with several payment solutions already on the market.