Submitted by Frank Macey on
After a delay last month, Apple is likely to release iTunes 11 before the end of November. This is according to a report in MacRumors that confirms the software launch will take place within the next few days. Apparently labels have been asked by Apple to submit photos and galleries of their artists.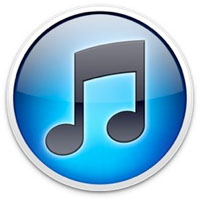 iTunes 11 will feature a redesigned music store layout, which is where Apple could feature the new artist images. Feiyr, a German music distribution service, sent an email to their artists requesting new art for the upcoming iTunes update. Their message stated that iTunes was coming within days and pointed artists to the Promotion section of their website to submit images.
iTunes 11 will feature Retina display support, better integration with iCloud, a simplified user interface, and the removal of social media service Ping. In fact, Facebook and Twitter features will be included in iTunes instead. The MiniPlayer will be revamped, and a Preview History section added to keep track of tracks you've already checked out.
iTunes 10 was released in September 2010, with the latest version, 10.7 launching two years later. Apple switched the iTunes logo with the release of iTunes 10, removing the CD icon and replacing it with the logo above.