Submitted by Frank Macey on
Thanks to iOS 5.1 the relationship between Siri and Yelp just got a little bit closer. The iPhone 4S has used Yelp from the beginning to provide answers to all of your questions surrounding local businesses, especially restaurants and bars. The latest firmware update provides more interaction from the results that Siri pulls up from Yelp.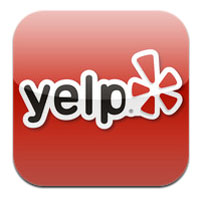 Now with the Yelp iPhone app installed, tapping a business listed in Siri's search results will bring you directly to the business in Yelp. This provides full access to all of the pertinent information you may need before heading over to that address, such as hours of operation, review details, and photos.
The Yelp iOS app (latest version 5.7.1) is available on iTunes for free. If your iPhone 4S running iOS 5.1 does not have Yelp installed, then Siri will bring you directly to the App Store, politely suggesting you download the app before looking for more details from Siri. As Apple has explained, Siri is beta software, and the company is working on improving Siri in various ways.
It's possible that Siri will be deeply integrated with several apps in the near future. Currently Yelp is the leading provider of local business information, launching its initial public offering earlier this year. Yelp stock is trading at just under $23 per share, an increase over its IPO price of $15. Apple is likely to continue the trend of integrating third-party services into iOS, much like they have with Twitter in iOS 5.
Did you know you can activate Monocle for
augmented reality in the Yelp iOS app
?