Submitted by Bob Bhatnagar on
iPhone users who have experienced shorter than expected battery life using iOS 5 continue waiting for Apple to track down the cause of the power drain. The recent iOS 5.0.1 update made some changes to improve battery life, fixing the problem for some iPhone owners. Apple explained that more work was underway to figure out other causes of battery drain that are still affecting others.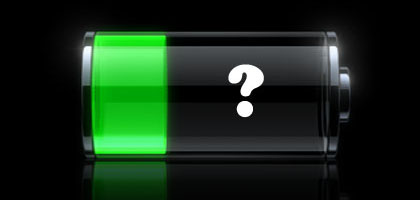 Developers had hoped that iOS 5.1 would contain more fixes and battery life on the iPhone 4S would improve for those experiencing the problem. Unfortunately, it seems this is not the case, and the iOS 5.1 beta firmware has not solved the ongoing battery issues. Many iPhone 4S users have not had any problem with their battery life, which makes the problem even more elusive.
With the first update to iOS 5.0.1, Apple explained there were several bugs that could be responsible for short battery life and these were addressed in the update. Although many users experienced an improvement, some reported even less battery life or no change after installing the update. Everything from Siri to the Reminders app using Geofencing has been blamed for the quick battery drain.
According to reports, developers who have installed iOS 5.1 beta have seen no improvement in these battery life issues. This will be disappointing for iPhone owners waiting for a fix. Of course, Apple still has time before the public release, with more beta versions on the way. It's possible they could discover a comprehensive fix. After all, this is not the first time the iPhone has been in the news for a firmware update causing battery drain.
In the meantime, there are widely publicized
temporary fixes that might help
your iPhone battery live longer.