Submitted by Frank Macey on
As expected, Apple has released iTunes 11 with major changes. The software has a redesigned edge-to-edge interface along with a long list of new features and improvements. Besides another icon update, Apple has included custom designs for each album, movie or TV show and a new library with simpler, more intuitive views.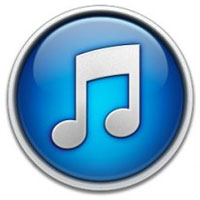 iCloud integration is much improved, with playback syncing making it possible pick up where you left off listening on different devices. Purchases can also be streamed or downloaded to different pieces of Apple hardware immediately with your Apple ID. Speaking of purchases, the iTunes Store has been completely redesigned with a clean look that makes it easier to use.
Other highlights include a new MiniPlayer, which shows off album art and provides search functionality in a smaller space. The new elegant design includes Up Next, which lets you know which songs are playing next. Songs can be reordered, added or skipped right from Up Next.
The search feature in iTunes 11 has also been improved, making it easier to find exactly what you're looking for. Instant search results pop up while typing in the search field from your entire library of content and apps. Clicking a result will bring you directly to the item.
Mac users will enjoy another cool feature on their machines with front-facing FaceTime cameras. iTunes 11 makes it possible to redeem a physical gift card using the FaceTime camera, by simply taking a photo of the card and issuing the correct store credit.
Remote users will also be happy, because Apple has released an update to the iOS app which integrates the interface with iTunes 11. Remote also includes the Up Next feature and improves search results and navigation. The app allows iOS devices such as the iPhone or iPad to remotely control an iTunes library or Apple TV from anywhere on your Wi-Fi network.
iTunes has certainly come a long way since its initial release in January 2001. As usual, the software can be downloaded for free.